Choose the right Tap & Drill, Every time
the most comprehensive tap drill chart available!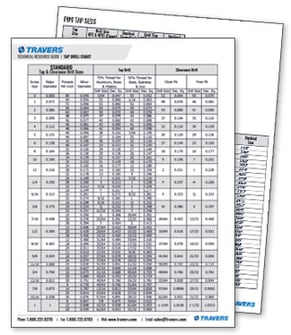 We've compiled a tap drill chart that includes both standard and metric tap & clearance drill sizes, tap drill sizes in both 75% and 50% thread listings, and more. Download the chart that makes it easy to determine the right tap & drill for your application and material!
Fill out the form on this page to download your Tap Drill Chart! Find comprehensive reference tables that list:
Standard Tap & Clearance Drill Sizes
Metric Tap & Clearance Drill Sizes
Plug Tap Sizes